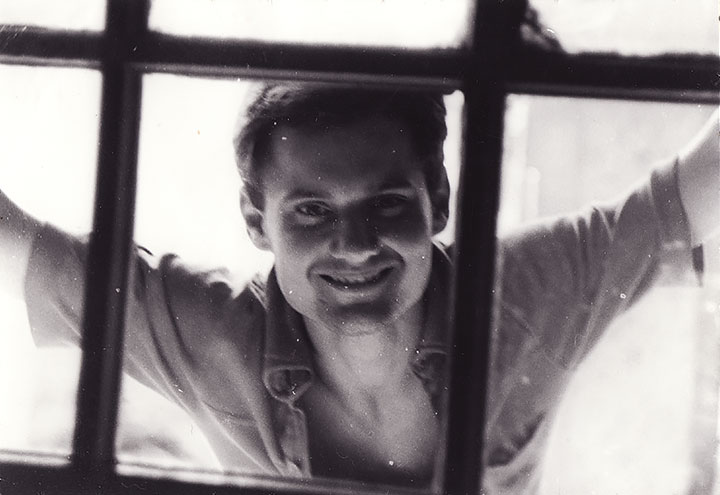 Matl Petro
Monumentalist, graphic artist
Matl Petro was born in 1960, in Mukachevo, Transcarpathian region. In 1974 he finished school No 3 in Mukachevo, In 1979 he graduated from the Uzhgorod Academy of applied arts, the department of art ceramics. His teachers were Bachynskyi I. and Averkiyeva L.S. Since 1980 he worked as a teacher of art ceramics in Mukachevo upper secondary school and also as an artist designer in the Transcarpathian art and production training centre. Since 1995 he became a member of the Association of Hungarian artists of the Transcarpathian region named after Imre Reves. Since 1999 he is a member of the Union of artists of Ukraine.
He started his activity as a sculptor in 1970. At that time his pieces of work were presented at different state and international exhibitions. In 1996 Matl Petro won the grant from the Hungarian worldwide organization to create the monument on the Veretskyi Pass dedicated to the anniversary – 1100 years since Hungarian people found their Motherland.
Over the last 20 years he has been creating monuments, fountains, altars made of wood, stone and bronze. Peter's pieces of work are presented in different countries. You can see them in Ukraine, Hungary, Austria, Czech Republic, Sweden, France, Japan, Germany and the USA.
Sculptor's works in the Transcarpathian region: monument Little robot (dedicated to the victims of Stalin's terror regime, sandstone, 1994, Mukachevo, former palace of Ferenz Rakoczi), Guardian-Angel (wood, 1997, chapel in the Mukachevo castle), Angel (marble, 1997, Mukachevo castle), Saint Ishtvan monument (Solotvyno, 2000), Altar of Roman-Catholic church (village of Chetfalva, 2001), monument of Ilona Zrini and II. Rakotzi Ferenz (2004, Mukachevo castle), monument to the reformed church priests – victims of Stalinist purges (Beregovo. 2005), Veretskyi monument (1100th anniversary commemorating the discovery of the Motherland by the Hungarians, andesite, granite, iron, concrete, Transcarpathian region, Veretskyi Pass, 1996-2008).
Awards:
2000: Certificate of Honour from the Transcarpathian regional Council for the success achieved in artistic activity)
2003: Order of the Hungarian Republic – Cross of the 2nd degree granted for the recognition of artistic merits
2006: Transcarpathian regional artistic award named after Simon Hollosy – for the great contribution to artistic life and conservation of Transcarpathian and world artistic life of the Hungarians
2006: 'For minorities', Order of the Prime Minister of Hungary
2007, 2010: regional award named after Bokshay I. and Erdeli A. in the field of fine arts
2009: International award 'For Hungarian art' – granted for the success achieved in the artistic life of the Hungarians
2012: Award named after Servantius I
Participant of the international and worldwide sculptural symposia and exhibitions.