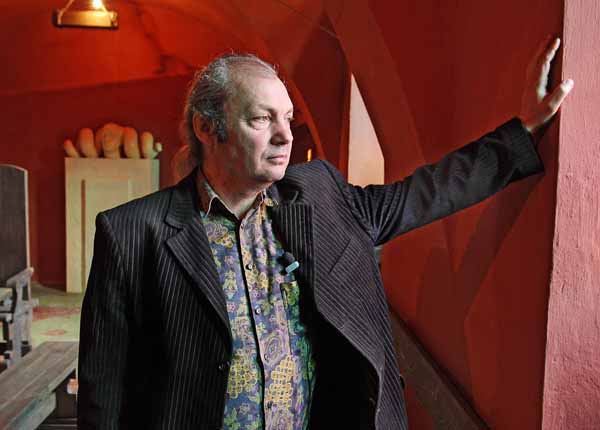 Yosyp Bartosh was born 22.07.1957 in Mukachevo. His father was a music teacher, his mother was an engineer. In the period from 1972 to 1977 he studied at music school in Uzhgorod specializing as a master of wind orchestra. In 1980 he worked as a teacher of trumpet at school in Nyzhni Vorota. He played in many rock bands.
In 1990 Yosyp Bartosh worked in restoration team under the guidance of Selivanov O. in the Uzhgorod Museum of Natural History. He participated in the restoration of the church in Chynadiyevo, decorated the walls of the temple in the village of Ruske, painted the altar screens in Nyzhniy Koropets and the city of Zilina in Slovakia. Since 1997 he became a member of the Union of artists in Stockholm, Sweden. He took part in various international plein-air meetings in Hungary, Romania, Slovakia.
In 2001 Yosyp Bartosh took a lease of the Chynadiyevo castle 'Saint Miklosh' at the premises of which he organized and held 14 international plein-air meetings of artists.