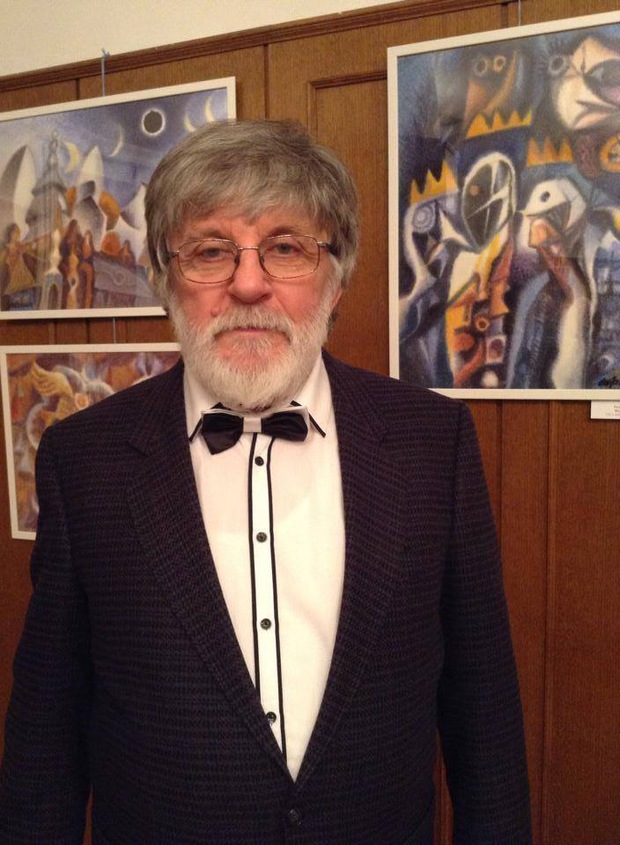 Feldeshi Petro is the award winner of the regional prize named after Bokshay I. and Erdeli A. in the field of graphic arts. Member of the National Union of artists of Ukraine since 1978. Member of the Hungarian Union of artists. In 1963 he graduated from the academy of applied arts in Uzhgorod where he studied at the department of decorative arts under professional guidance of his teachers – Kontratovych E., Petki Sh. Shepa A., Balla P.
Participant of many art exhibitions: regional exhibitions since 1976, all-Ukraine exhibitions since 1977. Participant and organizer of international plein-air meetings and symposia in Hungary, Slovakia, France. He held more than a dozen of his personal exhibitions in Ukraine, Hungary, Denmark, the Canary Islands.
In his early works performed in realistic manner you could feel the style, artistic language and influence of such reputable artists as Manaylo F., Shepa A., Medvetska E. But in the course of time the painter shows his own manner and technical merits, his masterpieces become expressive and artistically authentic, full of author's recognizability. He often turns to the language of artistic hyperbolas, associations, metaphoric visualization. The main subjects of his pieces of work are full of complex underlying ideas, hints, elaborate allegories and images. His discreet colour schemes devoid of sharp dissonances, accentuation of artistic and plastic forms, increase the impression of understatement, mystery, ambiguity.